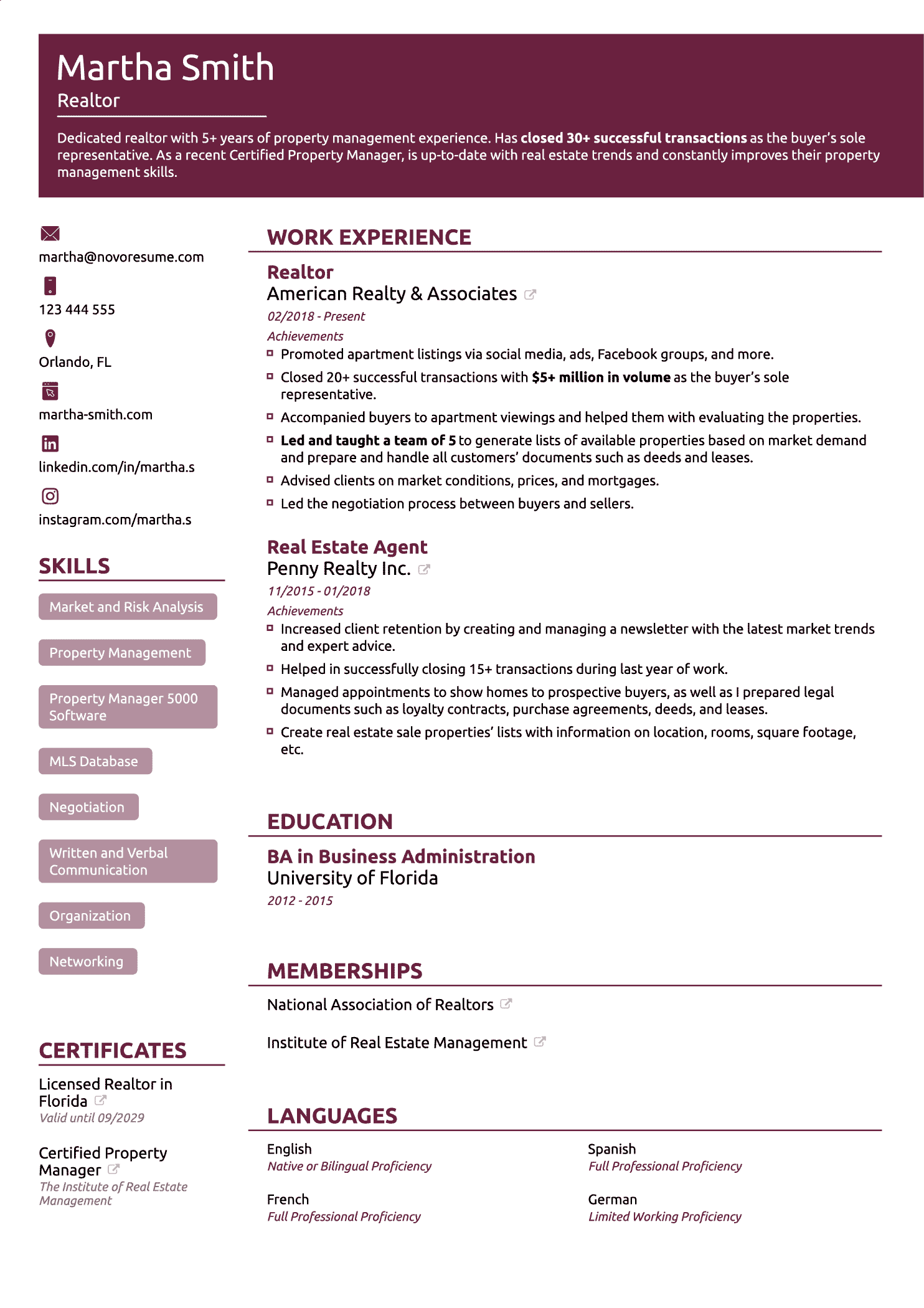 (Photo courtesy of https://www.google.com/url?sa=i&url=https%3A%2F%2Fnovoresume.com%2Fresume-templates&psig=AOvVaw2eDKxVT5_yrlGnTn2r4_XS&ust=1573593184641000&source=images&cd=vfe&ved=0CAIQjRxqFwoTCMj048uJ4-UCFQAAAAAdAAAAABAD)
.
You are finally done with school. Congrats! You've just completed a major milestone in your life. Now what do you do? You have a degree but not many job prospects. Don't let this be you on graduation day. Instead, read along to figure out some tips to help you build an extensive resume in college:
.
Join Student Organizations
.
. College advisors and parents always encourage you to join student organizations for a reason. Sure, student orgs help you meet new friends. They also provide you with an outlet outside of the constant educational grind. But more importantly, they give you access to a network of people interested in the same things you are interested in. Therefore, take advantage. Join organizations closely related to your major and personal interests. Always list the experience on your resume (no matter how big or small the role is). Then, watch it all come full circle….
.
Conduct Research
.
. Research, research, research. If you are interested in pursuing medical school, law school, or a graduate degree, then conducting research can boost your application-and your resume. Eastern Michigan University has an amazing McNair Scholars program that helps underrepresented and or low income students get into graduate school. Also, Eastern Michigan University faculty are always willing to oversee research projects.
.
Be Visible
.
. You might want success, but are you positioning yourself for success? If not, stop complaining and take a leap of faith. Every single person that has achieved success put themselves out there. This means that you must be visible on campus to build your resume. So, show your personality. Run for student government. Be apart of multiple student organizations and programs. Be known for something. This will work in your favor when it's time to reach back into your alumni network.
.
Volunteer
.
.Volunteering on your downtime is not only important for the community, but it helps you meet other amazing people who are doing well for the community too. You never know who you'll meet when you are passing out dinners or encouraging people to vote. Always have business cards ready and be willing to speak to people. Be good while you're doing good.
.
Internships Matter
.
. As much as a degree makes you marketable, experience is the greatest asset. Employers are no longer looking for a high GPA or a nicely-formatted resume. They want employees who know what they're talking about. This is why all college students must complete at least one professional internship before graduating. Internships will help you narrow your career choices Who doesn't want a competitive edge over others during application season?
.
. College is the time where students want to spread their wings and carve out their path. This includes figuring out which career they want to pursue post-graduation. Don't wait to be great. Start right now. Start today. Tomorrow is way too late.
---
About the writer:
.
Gabrielle Reed is a senior majoring in Communication and double-minoring in Leadership and Women and Gender Studies. She is an Honors College Student and a McNair Scholar. After graduation, she plans to pursue a career in the media as well as teaching on the university level. She is a Resident Advisor, a sister in the You Beautiful Black Woman Epsilon Chapter, and she is apart of organizations such as Black Media Association and many others.