.
Fall is finally here in Michigan and everyone one is already dreading the time when there is snow on the ground. There are plenty of ways to have a good time during the fall season before everyone is wrapped up in their blankets for hibernation. Family friendly and inexpensive, there are so many things that can be done this fall here in Ypsilanti.
.
Wiard's Apple Orchard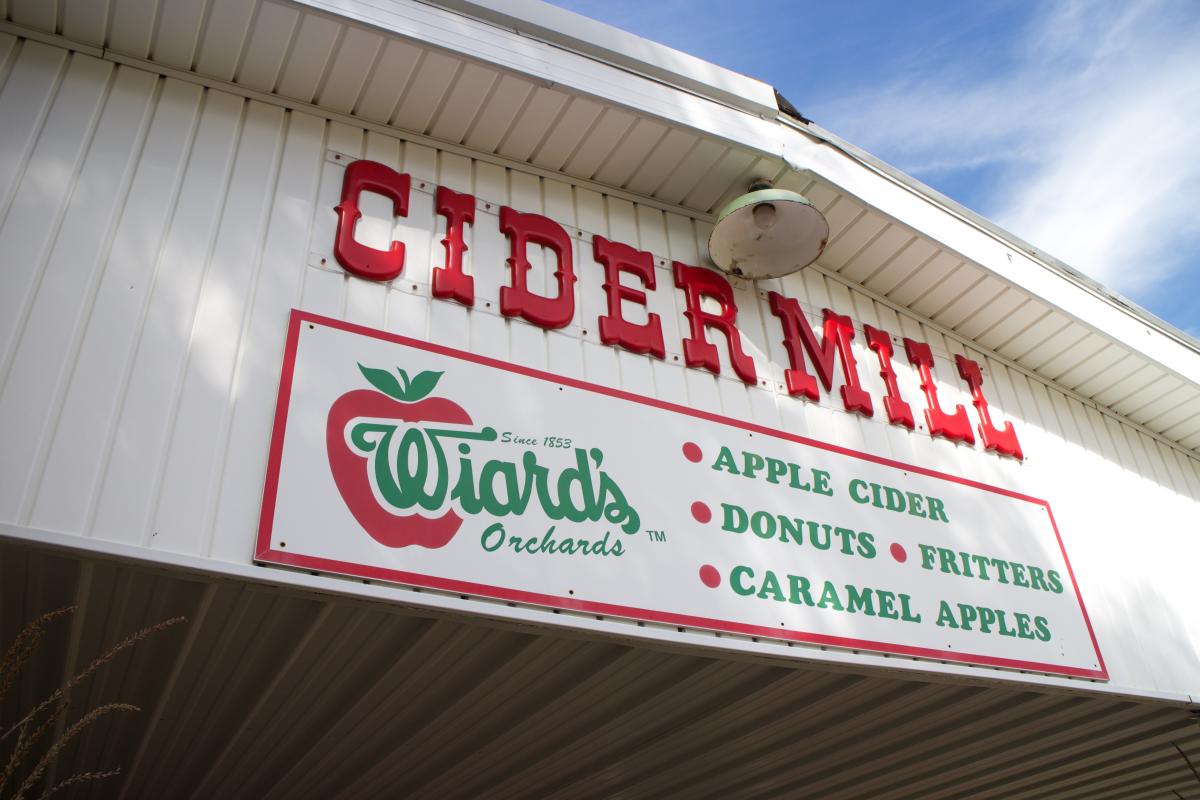 (Photo courtesy of http://michiganlife.com/Wiards-Orchard-County-Fair-Ypsilanti-Michigan) 


.
Going to an apple orchard is a fun way to celebrate the fall season. There is no better to spend fall than by eating cinnamon sugar donuts, apple cider and picking pumpkins. There are bouncy houses for the children as well as corn mazes, animal farms and play areas. And for the spooky season there the "Night Terrors" that goes on. A large haunted house that takes place at the Orchard once the sun goes down for a full night of screams and scares.
.
Rolling Hills Park
(photo courtesy of https://www.washtenaw.org/607/Rolling-Hills-County-Park)
.
At Rolling Hills Park, there are plenty of activities to keep you in the fall spirit. There are nature trails, places for hiking and biking, and picnic areas for everyone to enjoy. This is a simple and inexpensive way to have fun with friends or family. You can go fishing or set up some leave piles, an overall outdoor nature park for everyone to enjoy. As a plus, there are even sledding hills and ice fishing for people do enjoy when the snow does cover the ground!
.
Ypsilanti Automotive Heritage Museum
(photo courtesy of https://www.tripadvisor.com/Attraction_Review-g42837-d7360653-Reviews-Ypsilanti_Automotive_Heritage_Museum-Ypsilanti_Michigan.html)


.
If you're not feeling the rainy weather and you don't want to be outdoors, you could visit the Ypsilanti Automotive Heritage Museum. This museum features classic cars from the local Willow Run plant and Hudson Motors. If you're a true car lover, you will greatly appreciate the classic cars that are on display in this museum. For only five dollars, you can explore and appreciate the art of timeless cars and their designs.
.
Fall snuck up on us this year but there are still ways and activities for people to do to properly enjoy it and have a good time during the season. Hopefully you can try some of these activities out with friends or family and make some festive fall memories that will last a lifetime.
---
Written by Jaleia Woods